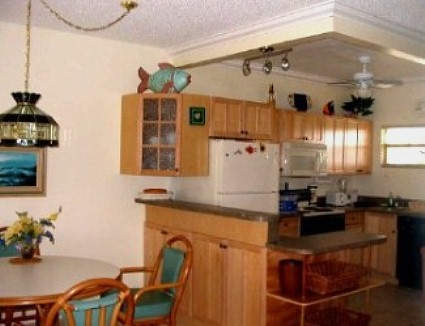 Large, open, fully equipped
kitchen and dining area.
Grills outside on ground floor.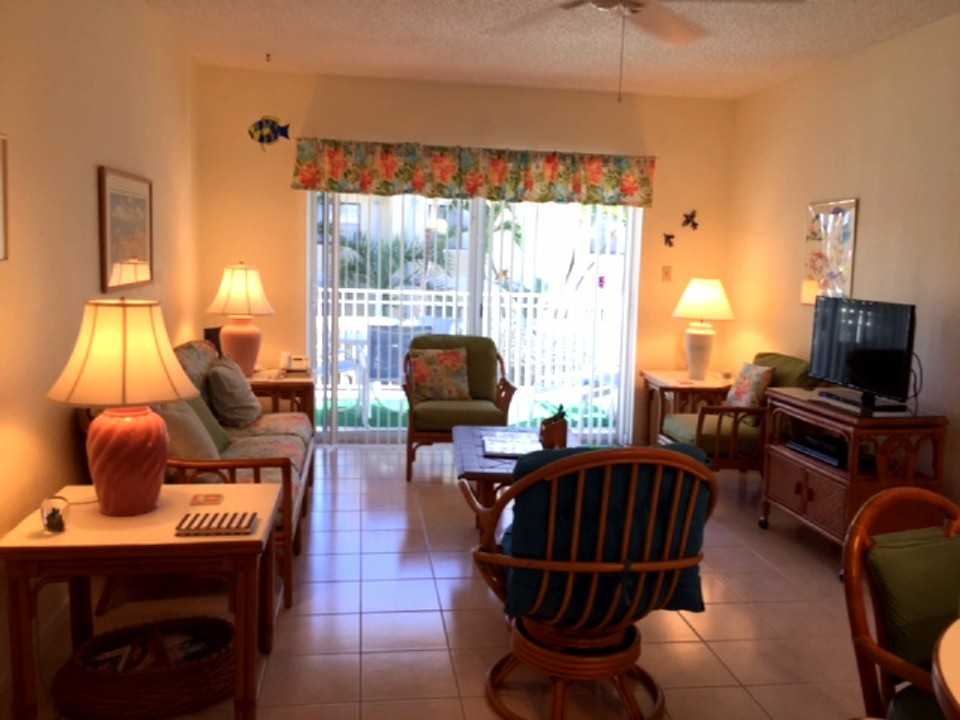 Spacious living room and
recreational area.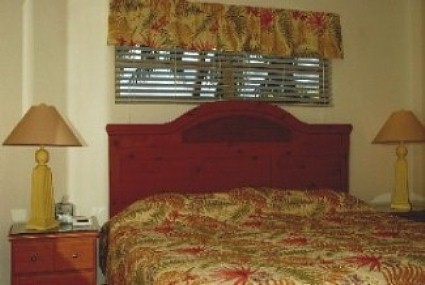 Master bedroom with King size
bed.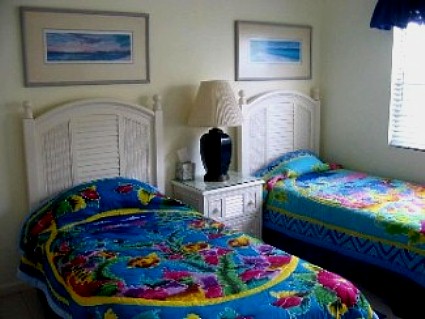 Guest bedroom with twin beds.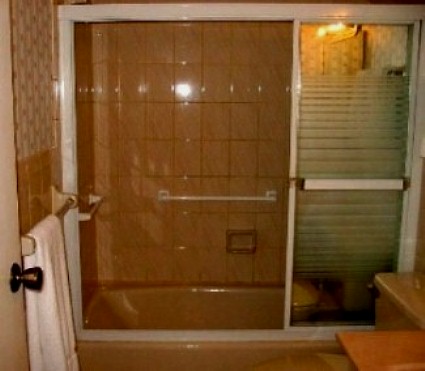 Tiled baths with deep cast iron
tubs, shower and grab bars.






Palm trees at every window!

Distance from doorstep to
Caribbean Sea... 250 feet!